Give away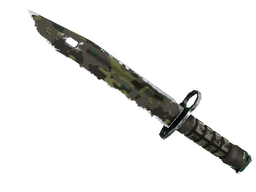 ★ Bayonet | Boreal Forest | Field-Tested
Winner is "Ankpungencsgojoe.com" steamID 76561198140006311. Winner have been contacted on steam
New giveaway will come soon!
Tuesday the 14. of march 2017 at 21:00 Copenhagen time we will pick a winner of the give away. All you have to do, is to have at least 1 bet on csgojoe.com

Winner must be at least level 2 on csgojoe.com at the 14. of march 2017

Winner will be contacted on steam, and must accept the offer within 24 hours, or a new winner will be choosen.
---
Latest give away winners
Winner of the ★ Butterfly Knife | Safari Mesh | Field-Tested was "FoX csgojoe.com"
Winner of the ★ StatTrak™ Flip Knife | Scorched - Field-Tested was "Aquiro #Gojulhörshejcsgojoe.com", winner is contacted on Steam
Winner of the "★ Bayonet | Boreal Fores - Battle-Scarred" have been found "Tortellini Bang". The winner have been contacted through Steam
Winner of ★ Flip Knife | Ultraviolet - Battle-Scarred have been found, and contacted on steam. The winner is
TheMadHattercsgorage.com
You get 50 free coins every time your balance is 0 and 100 if you have csgojoe.com in your name
What is CS:GOJOE
free casual betting site, where you get free coins to play with
You can trade the coins you won to real CS:GO Skins
It is completely free to play!
You get free coins every time you reach 0!
Easy sign in with your Steam account
Sign in and play for free, and win CS:GO skins!