Give away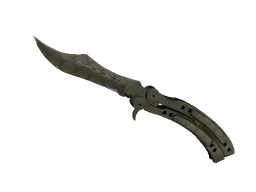 ★ Butterfly Knife | Safari Mesh | Field-Tested
Winner is "FoX csgojoe.com" steamID: 76561198325529043
New give away will be announced soon!
Tuesday the 14. of february 2017 at 21:00 Copenhagen time we will pick a winner of the give away. All you have to do, is to have at least 1 bet on csgojoe.com

Winner must be steam level 2 or higher

Winner will be contacted on steam, and must accept the offer within 24 hours, or a new winner will be choosen.
---
Latest give away winners
Winner of the ★ StatTrak™ Flip Knife | Scorched - Field-Tested was "Aquiro #Gojulhörshejcsgojoe.com", winner is contacted on Steam
Winner of the "★ Bayonet | Boreal Fores - Battle-Scarred" have been found "Tortellini Bang". The winner have been contacted through Steam
Winner of ★ Flip Knife | Ultraviolet - Battle-Scarred have been found, and contacted on steam. The winner is
TheMadHattercsgorage.com